What to Look for in a Tahitian Pearl When Purchasing it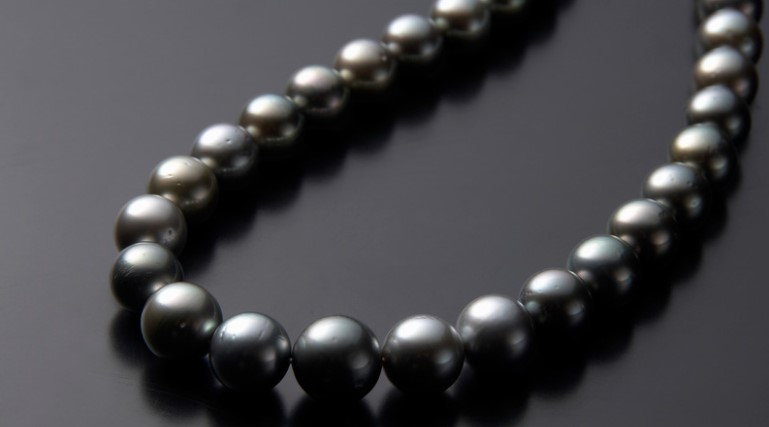 The Tahitian pearl is among the most popular pearls in the world. It is regarded as black, appealing, and magnificent and traces its origin to the Polynesian islands. In this article, you will learn what to look for in a Tahitian pearl when buying it.
Tahitian pearls are a new, modern variant of traditional white pearls. Millions of women opt for irregular-shaped, eye-catching and rainbow-colored gems and look amazingly beautiful in them. While traditional white pearls are seen as the embodiment of elegance, black pearls, as many call Tahitian pearls, are laid-back, not too formal and demanding on your outfits or wardrobe choices. This makes them the go-to fashion accessory for contemporary women.
What Are Tahitian Pearls?
In spite of what the name suggests, Tahitian pearls do not originate from Tahiti. The name was conceived when pearl farmers from nearby islands in French Polynesia would take a trip to Tahiti to market their goods, which made the place famous for the black pearl.
Why Are Tahitian Pearls Unique?
Pearls across the world are harvested inside the Pinctada margaritifera, a black-lipped oyster. However, the ones cultivated from French Polynesia are exclusively called "Tahitian pearls." Colour is the defining feature of this type of pearl. Tahitian pearls have the broadest colour range of any pearl; however, their distinctive, natural black shade marks them out as highly valuable. They are the only natural "black" pearls.
What to Look for in Tahitian Pearls
Most Tahitian pearls are harvested and hand-selected to determine the most valuable gem. One of the most common worries people have when shopping for pearls is whether cultured pearls are as authentic as natural pearls. The answer is in the affirmative. Cultured pearls are cultivated inside an oyster; however, a professional pearl technician supports the process of its formation. Cultured pearls are as real and beautiful as natural pearls and affordable without compromising aesthetics, quality or value. Because cultured pearls are ubiquitous, you can find them in a variety of sizes, styles and colours you desire. Thus, you are not restricted by the unavailability or rarity of natural pearls.
Size
Cultured pearls are marketed in size instead of weight for the sake of fair value. Tahitian pearls range from 8mm to 18mm and are considered the biggest specimens.
Colour
Tahitian pearls are popular for their darkish grey colour; however, they are widely available in a variety of shades, from black to white. There are two factors that contribute to their lush appearance: body colour and overtones.
Body colour represents the basic colour of the pearl. Tahitian pearls are famed for their unique dark body colours, but they also have a spectrum ranging from brown to white.
Overtones are lighter colours that glow over the pearl's body - picture an oil sheen over water. Overtones can give green, orange, pink and silvery tones to your pearl gem. Tahitian pearls were initially the rarest variety due to their unique colour, giving rise to many duplicates. With the development of pearl farming, genuine Tahitian pearls are now available to the mainstream market.
Desist from buying non-Tahitian pearls that appear black. They have gone through a lot of chemical dying, negatively impacting their lifespan and the nacre.
Shape
Pearls with perfectly round shapes often fetch exorbitant prices. However, other varieties convey elegance. Tahitian pearls give baroque and traditional shapes a sense of distinctiveness when they reflect light and their light overtones gleam.
Lustre
Lustre is produced when lights bounce back across layers of nacre that make up the pearl, giving off that classic glow. When inspecting for lustre, see if you can find your reflection on the pearl's surface.
How to Shop for Tahitian Pearl Jewellery
Here are some simple tips to help you begin your pearl-buying adventure and enjoy the beauty of Tahitian pearls.
Decide on Your Budget
Set a budget or spending limit for your pearl jewellery. Plan how much you will spend to ensure you buy within your budget.
Browse Styles
Go through the different varieties and types of jewellery, from bangles and necklaces to studs and pendants. Think of the occasion and outfit that goes best with the pearl you want. Consider if you want big, loud, bold, subtle, small or delicate.
Find a Store You Can Trust
We are your go-to retailer if you are looking for high-quality Tahitian pearls. You will find colours, styles and sizes you will love! We also have a return policy that guarantees a sense of security. So shop with us and be confident you will find your desired pearl jewellery.