The Pearl and the Lagoons' Protection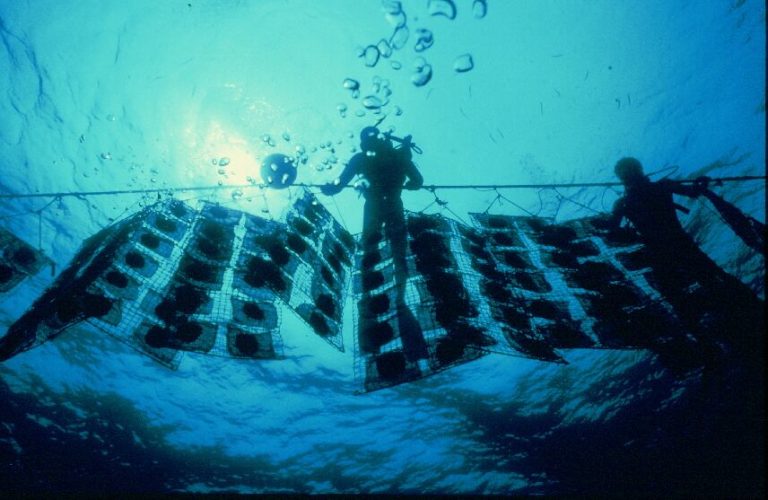 The pearl and the environment form the simplest and most fragile equations ever.

Simple because one relies on the other and the other way around. Fragile because without a healthy environment, there is no nice pearl. Nevertheless this natural biotope become weaker because of the culture of several hundred-thousands pearl oysters stock in the pearl farm's stations close to each other which increases the threat risk. Yet the perfect harmony between « salinity, temperature, oxygen and nutriment » doesn't exist anywhere else in the world.

This environment has to be protected and not just on a temporary manner as what matters is the long term ; Indeed a young pearl oyster needs minimum five years before becoming a mother of pearl ready for grafting and giving a harvest. keeping that in mind Robert Wan sig- ned kind of a moral contract with the atolls and the lagoons he loves, as well as with the men and women he works with, to respect and protect the environment. Inflexible scientist observers were monitoring water quality, marine fauna and lagoon flora.

In his pearl farms, on a daily basis the rhythm was given by the attention and care for the lagoon and the farming : no detergent but organic soaps, no fertiliser, no antifouling paint, rain water saving, waste were repatriated to Tahiti…

The pearl oyster offers the extraordinary miracle of giving birth to a gem which has remained unique in the world for 500 million of years. It is our duty to protect its environment.

In Robert Wan's pearl farms, it became a commitment which has been recognised by the highest authorities : South Marutea facilities have been BIO certified in 2009.The other lagoons were following. It was not a matter of time but it was the challenge.