Can Men Wear Pearls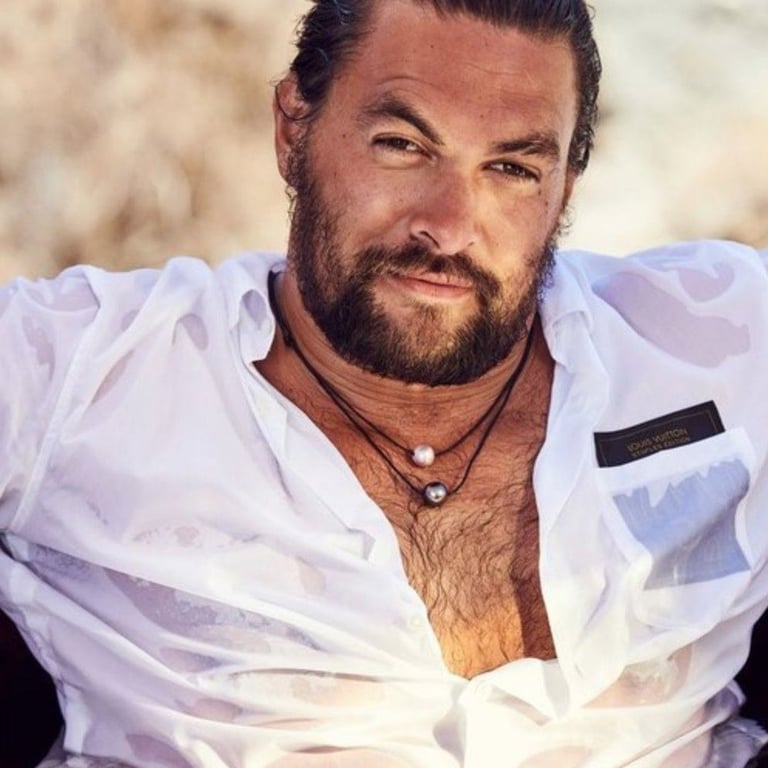 In the past, societal norms dictated that certain styles and accessories were reserved for men or women, but this is no longer the case today. Gender-neutral fashion is becoming increasingly popular as we move into a more accepting and diverse society. Men are breaking down stereotypes and embracing new styles once thought exclusively of by women.
Pearls, in particular, have been historically linked to feminine energy and elegance. However, in recent times, pearls have become increasingly popular as a fashion statement for men. The versatility of pearls makes them a perfect accessory for anyone, regardless of gender. Men are now able to wear pearls in a variety of ways, including necklaces, bracelets, and earrings.
These pieces can add a touch of sophistication and elegance to any casual or formal outfit. The resurgence of pearls in men's fashion is a testament to the changing attitudes toward gender and fashion and reflects the increasing acceptance of diversity in our society.
MEN'S FASHION AND PEARLS
The acceptance of gender-neutral fashion has been growing rapidly in recent years, and the rise of social media platforms has contributed to this trend. Men are more willing to experiment with different styles and accessories, including pearl jewelry.
The resurgence of pearl jewelry for men in the fashion industry is not just a coincidence. It reflects a broader societal shift towards gender equality and inclusivity. As men embrace their feminine side and women their masculine side, the line between what is traditionally seen as masculine or feminine is becoming increasingly blurred.
In this article, we'll explore the symbolism of pearls, their historical significance in men's fashion, and the modern-day interpretation and styling suggestions.
THE SYMBOLISM OF PEARLS


In addition to symbolizing wealth and status, pearls have also held spiritual and cultural significance in many societies. In ancient Chinese culture, pearls were believed to have healing properties and were used in medicine. In Hinduism, pearls were associated with the moon and represented purity and love. The ancient Greeks also revered pearls and believed that they were the tears of the gods. These various meanings and associations have only added to pearls' allure and enduring popularity as a fashion accessory.
MODERN-DAY MEN AND PEARLS


In addition to being incorporated into casual styles, pearls have become a popular choice for men's formal wear. They can add an elegant touch to tuxedos or suits, elevating a man's outfit for special occasions such as weddings or black-tie events.
Moreover, pearl necklaces have become popular among men as they offer a unique and sophisticated look. The pandemic has driven this trend as virtual meetings require individuals to dress up professionally from the waist up, making pearl necklaces a popular accessory choice for men. The timeless and versatile nature of pearls has made them a popular choice among men of all ages and styles.
As opposed to wearing lots of pearls like the royalties used to, men are now donning modernized pearl pieces paired with chains, hoops, and gold and silver accents. The intensity of these pieces gives off the masculinity in the gem. This is why these jewelry pieces are the ideal fashion accessory and gifts for men.
PEARL JEWELRY FOR MEN


The rise of virtual meetings and online communication has indeed made it essential to create a positive first impression through the computer screen. The right choice of jewelry can enhance one's appearance and create a lasting impression. In this regard, pearls have become a popular choice amongst men looking to add a touch of elegance and sophistication to their look. If you're looking to invest in pearl jewelry, here are four essential pieces that you should consider:
PEARL NECKLACE


Pearl necklaces have been a classic and timeless jewelry piece for centuries, worn by both men and women. However, modern men are now wearing pearl necklaces in unique and innovative ways, making them versatile accessories that can be incorporated into any outfit.
For a more formal look, a single strand of pearls in a classic design can add an air of sophistication and elegance. For a more casual look, layering multiple strands of pearls or mixing different lengths and styles can create a stylish and trendy statement.
Another way men can wear pearl necklaces is by incorporating them into their streetwear outfits. This unexpected pairing of classic and contemporary styles can add a unique edge to any outfit and showcase a personal style.
Overall, pearl necklaces are versatile accessories adapted to any style or occasion, making them a must-have for any fashion-conscious man's jewelry collection.
PEARL BRACELET
Pearl bracelets are a great way to give your wrist an elegant accent. It can enhance your personal style and add depth to your outfit. You can wear a pearl bracelet alone or pair it with a pearl necklace to leave a great impression.
SHOP FOR PEARL JEWELRY AT ROBERT WAN
Indulge in our exquisite selection of luxury pearl jewellery that is expertly crafted to bring out the radiance and allure of pearls. Our collection is tailored to cater to your unique fashion preferences and personal style. We understand that fashion and style have become a form of expression in today's world. We take great pride in producing contemporary pearl designs that embody sophistication, charm, and elegance.
Our skilled craftsmen create every piece with the utmost attention to detail, using only the finest quality pearls and precious metals. From classic and timeless designs to modern and edgy pieces, our collection has something for every taste and occasion.
With our luxury pearl jewellery, you can elevate any outfit and make a statement. Whether you're looking for a gift for a loved one or a treat for yourself, our selection is sure to impress. Shop our collection today and experience the beauty and elegance of pearl jewellery like never before.