Where to buy loose Tahitian pearls wholesale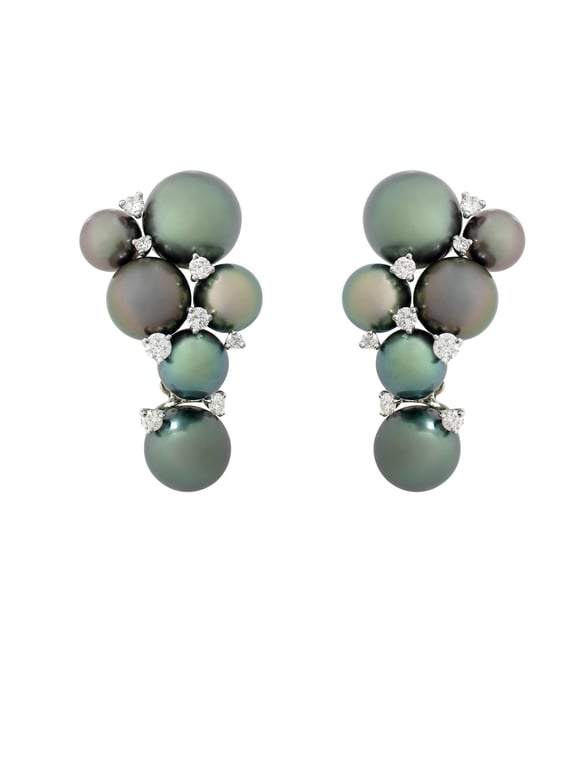 If you are shopping for loose pearls wholesale, you are likely doing research on the internet on "Where to buy loose pearls." Generally, there are three options to choose from — online marketplaces, a retail outlet, or purchasing loose pearls from a reputable online auction store like Tahitiperles.
In this article, I will explore these options in detail and how they differ to help you make a more informed choice.
Buying Loose Pearls On Online Marketplaces
It is hard to argue that there is a wide range of suppliers and products to choose from on online marketplaces such as eBay, Aliexpress or Amazon.
At any point in time, you will find thousands of listings, all purporting to be luxury loose pearls.
However, there is an obvious problem...
Online marketplaces are known to have plenty of counterfeit or inferior-quality products. The truth is that the majority of the pearls packaged as "Tahitian" are basically poor-quality freshwater pearls. Even though the pictures seem credible and fancy, there is little chance you will get the product in the picture.
Another source of concern is that many pearl vendors in these online marketplaces are based in China, and purchasing from them is shrouded in uncertainty and risk.
The ugly reality is that online marketplaces are filled with fake items. If an offer appears too good to be true, it most likely is. Unfortunately, reviews on the platform can't be trusted either because some scammers can game the review system.
Brick & Mortar Retail Stores
This is the traditional way of shopping. This entails heading to a retail outlet that sells pearls to make a purchase. This way, you can feel, examine, evaluate and test items, which is an advantage.
However, there are issues with physical stores. This includes a limited product range and poor quality.
Another issue is the 50% markup that is usually added to the sales price. This is to cover the salesperson(s) wages and the rent.
But there's just one easy, hassle-free option.
Buy loose pearls online from Tahitiperles.
The best place to shop for authentic loose pearls wholesale is Tahitiperles.
Here's why: We cultivate our pearls. So, there are no middlemen involved when making purchases from the site.
We've put in the effort to harvest pearls of the finest quality. This is why our clients have confidence in us because they get the highest quality pearls of all of our harvest. By growing our pearls, we pass the savings along to our clients. We offer high-end loose pearls at the most competitive prices.
In the pearl industry, we are reputed to be specialists. If you are seeking gold, look elsewhere, but if you wish to buy Tahitian pearls wholesale, visit Tahitiperles.
We have numerous styles and varieties for customers to select from. If you are looking for grey or peacock overtones, we have them in our inventory. Our site is easily navigable with colours and sizes of pearls on display.
Finally, shopping for loose Tahitian pearls from Tahitiperles is easy and convenient. All you have to do is click a couple of buttons, check and review the clear pictures of loose Tahitian pearls.
Conclusion
Now that we have explored the places you can purchase loose Tahitian pearls: retail outlets, tahitiperles and online marketplaces, we know you have made your conclusion about the ideal place.
Tahitiperles is the best place to purchase loose pearls.
Shop for your loose pearls wholesale at Tahitiperles, and you will get the best quality that you will be proud to show off to your customers.