An Exceptional Know-How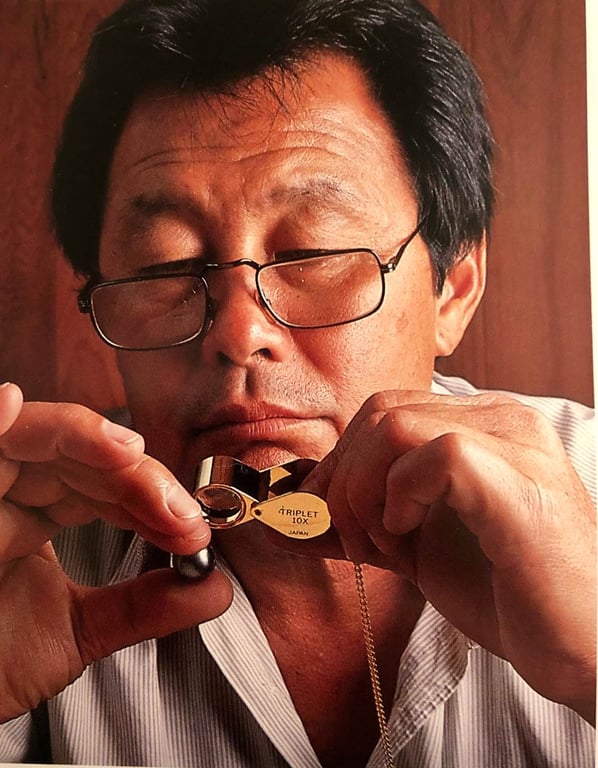 The orient or luster: the black pearl has a mirror-like effect, the light reflects on the surface. Appreciating this orient requires an expert eye.

Developing or buying pearl farms on the other side of the world may seem like pure insanity, but for Robert Wan, it was a matter of business management and vision. Five years after establishing Tahiti Perles, Wan decided to take on the challenges of weather uncertainties, sanitary threats, and risky economic situations in order to move from small-scale production to a more organized structure.
He accomplished this by sharing experiences, analyzing failures, and recognizing the expertise of his collaborators. However, he also knew that the production process, in which the longer the culture process, the rarer and more valuable the pearl, would be difficult.Pearl farming involves not only the quality of the lagoon and water, but also the people involved. Wan went to great lengths to succeed, hiring the best grafting specialists and searching for the best biotopes. It was with the best structures and people that he was able to produce the most beautiful pearls, which he then entrusted to luxury jewelers.For almost 40 years, people have been at the center of Wan's project. More than 200 people work in his pearl structures in South Marutea.
While the grafting specialists, who often inherit their know-how from ancient masters, play a crucial role in the quality of the pearls, they are not the only ones involved. Breeders also play a vital role, collecting and growing pearl oysters until they are ready for grafting. They protect the mother of pearls until the much-anticipated harvest. Scientists and researchers also work to study the biotope and pearl oyster in order to ensure the farm operates efficiently. Wan has always supported these scientists, who also research ways to improve techniques and rationalize the different stages of farming, grafting, and harvesting in order to produce even more beautiful pearls. Ultimately, it is the sorter's job to find the nicest pearl, using their skills in accuracy, attention to detail, and aesthetics.